Davide Pontoglio wins the Spring Open on the courts of the Carpenedolo Tennis Centre sponsored by MAK Wheels: 150 athletes at the starting line of which more than 60 in the second category!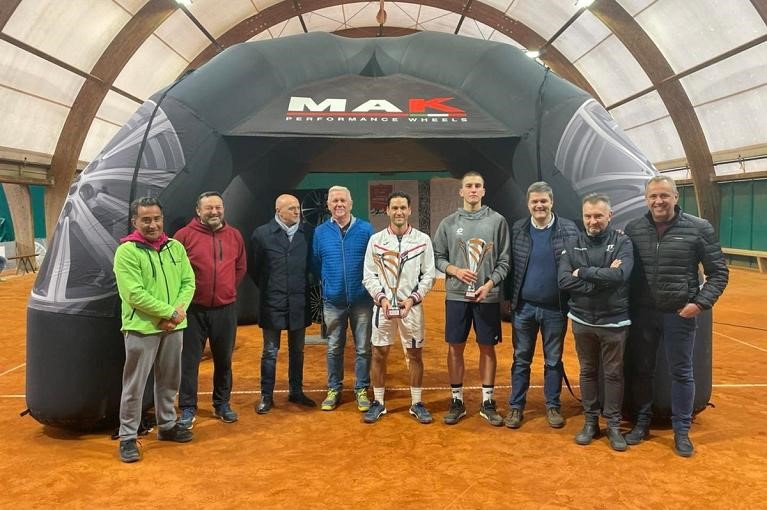 The Spring Open 3rd Mak Wheels Tournament closed on Sunday on the courts of the Carpenedolo Tennis Centre, in the province of Brescia. The men's event had a prize money of 1500 euros. The organizers had a great response from the athletes, in fact there were 150 registered and, given the presence of 63 second category players, the event was of a high level, as evidenced by the names of the protagonists who reached the end of the tournament.
The final victory went to Davide Pontoglio, classified 2.3 and member of the Tennis Club Treviglio. The class of '92 won the last act with a net 63 62 against Manuel Massimino, classified 2.3 and member of Sportrend Melzo. Pontoglio imposed himself with authority, always holding the reins of the game and leading the final from the first 15 minutes. On the third step of the podium there are two players of the Tennis Club Guidizzolo, club of the province of Mantua, newly promoted in the new B2 Series that will start next May 15. Daniele Pasini, classified 2.3, gave up – not without a fight – to the future winner only at the match tie-break for 63 26 10/4, while Andrea Dall'Asta gave way to Massimino who won with 61 75.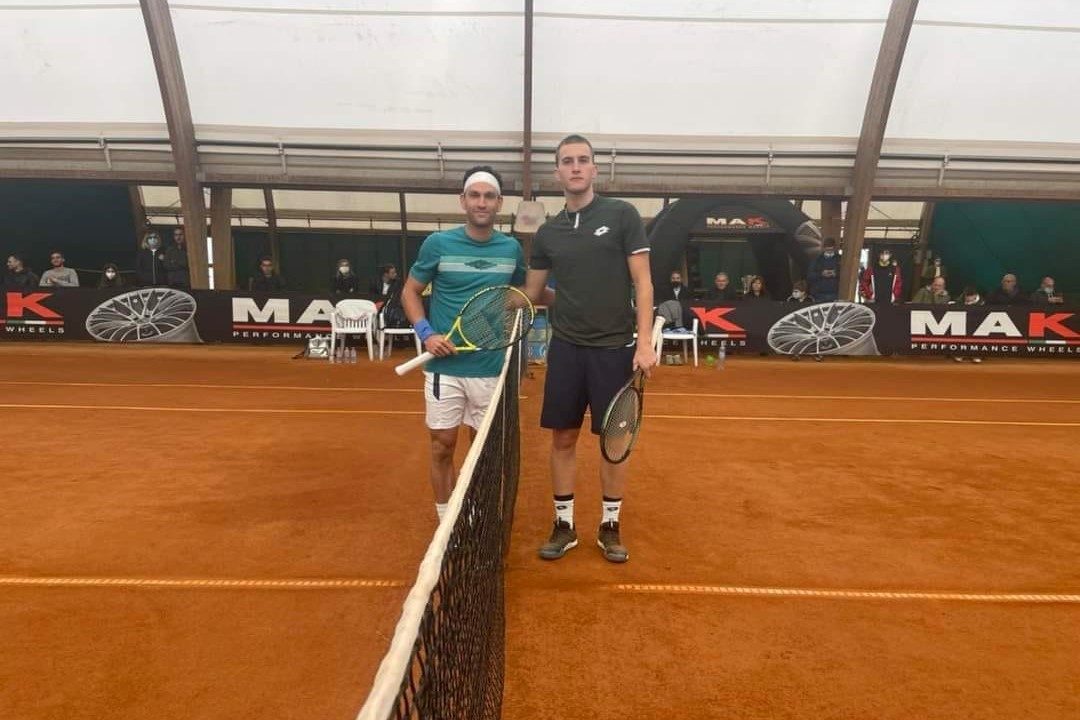 The organisation, with the support of sponsors and the municipal administration, was satisfied with the success of the event, which was also well attended by the public. The prize-giving ceremony was attended by representatives of the club and the city authorities led by the Carpenedolo Sports Councillor Roberto Rodella.
Men's singular
Semifinals: Davide Pontoglio (2.3) b. Daniele Pasini (2.3) 63 26 10/4; Manuel Massimino (2.3) b. Andrea Dall'Asta (2.4) 61 75. Final: Davide Pontoglio (2.3) b. Manuel Massimino (2.3) 63 62
Latest news