Great victory for the driver sponsored by MAK Matteo Cressoni!
After his recent 3rd place finish in the ELMS European Championship, during the last weekend in October the Mantuan pilot Matteo Cressoni was back in the fray this weekend in the Italian GT Sprint Championship, again at the wheel of the Lamborghini Huracán GT3 Evo2 in Iron Lynx livery. The fourth and final round of this championship was held on the 4.909 metre of Imola (BO) circuit entitled to Enzo and Dino Ferrari, with pleasant temperatures and a dry track.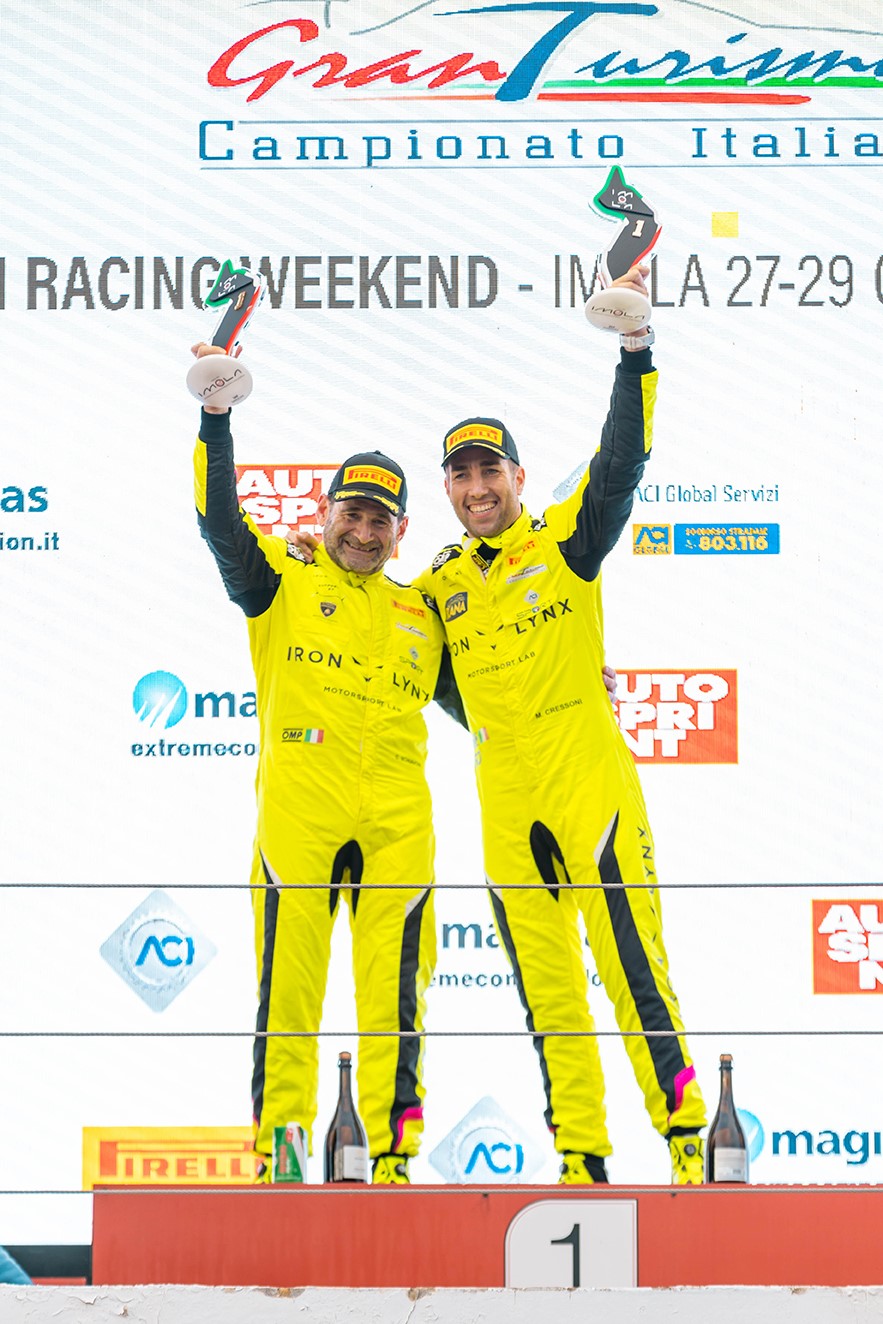 Free practice on Friday rewarded Matteo Cressoni as the fastest driver on the track, a performance replicated on Saturday in the second qualifying session, on his 39th birthday, which gave him the "pole position" for the Sunday race.
The first race on Saturday afternoon, lasting 50 minutes + 2 laps, didn't go well for Matteo and his team-mate Claudio Cressoni, with bad luck relegating them far from the top positions. It was a completely different story in the second race, held on Sunday over the same distance, with Matteo suddenly starting from first position but soon slowed down by a couple of "safety cars" in the first 10 minutes of the race. When hostilities reopened, Matteo set a furious pace that allowed him to capitalise an 11-second lead over his closest pursuer, which was then wisely administered by Claudio Schiavoni at the driver changeover. The tactic bore good fruit despite yet another "safety car" until the end of the contest, and the two won the GT3 Pro-AM category. Super weekend then for Matteo Cressoni and Team Iron Lynx.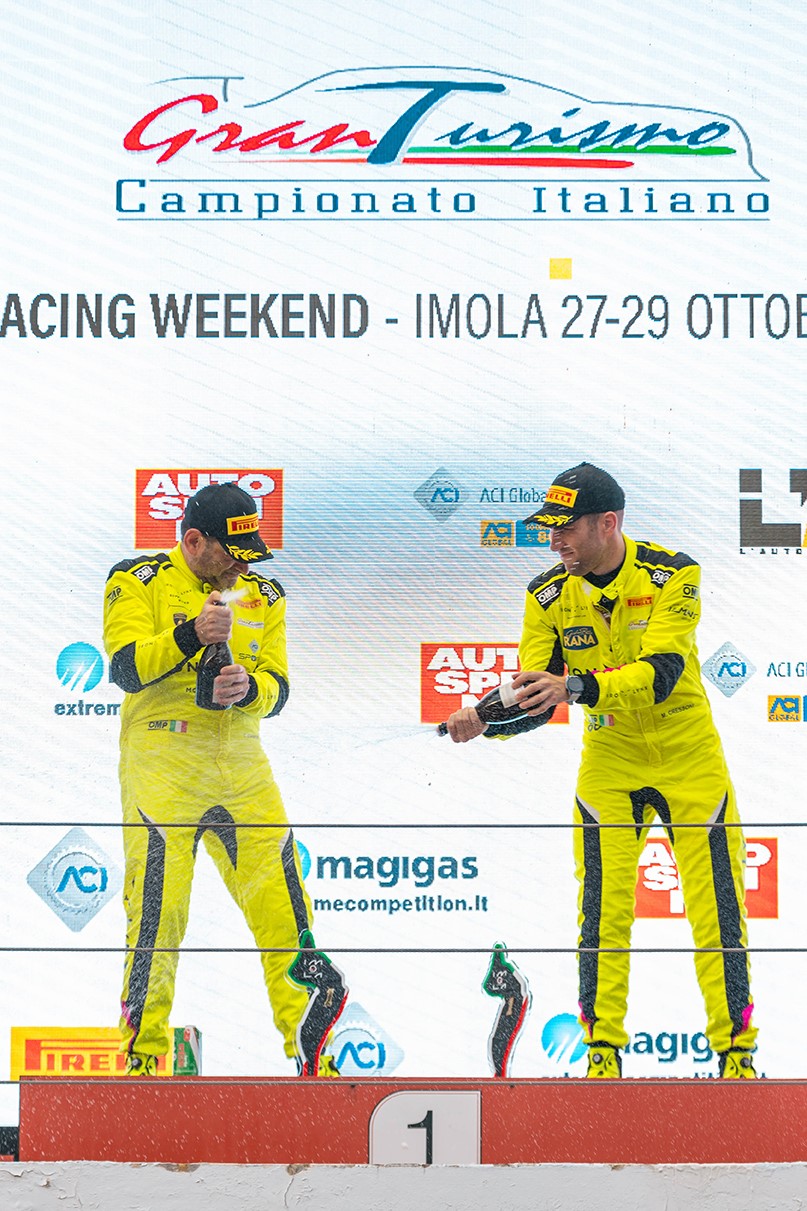 Matteo's racing commitments will soon continue with the 8 Hours of Bahrain, the last round of the WEC (World Endurance Championship) scheduled for 2 to 4 November.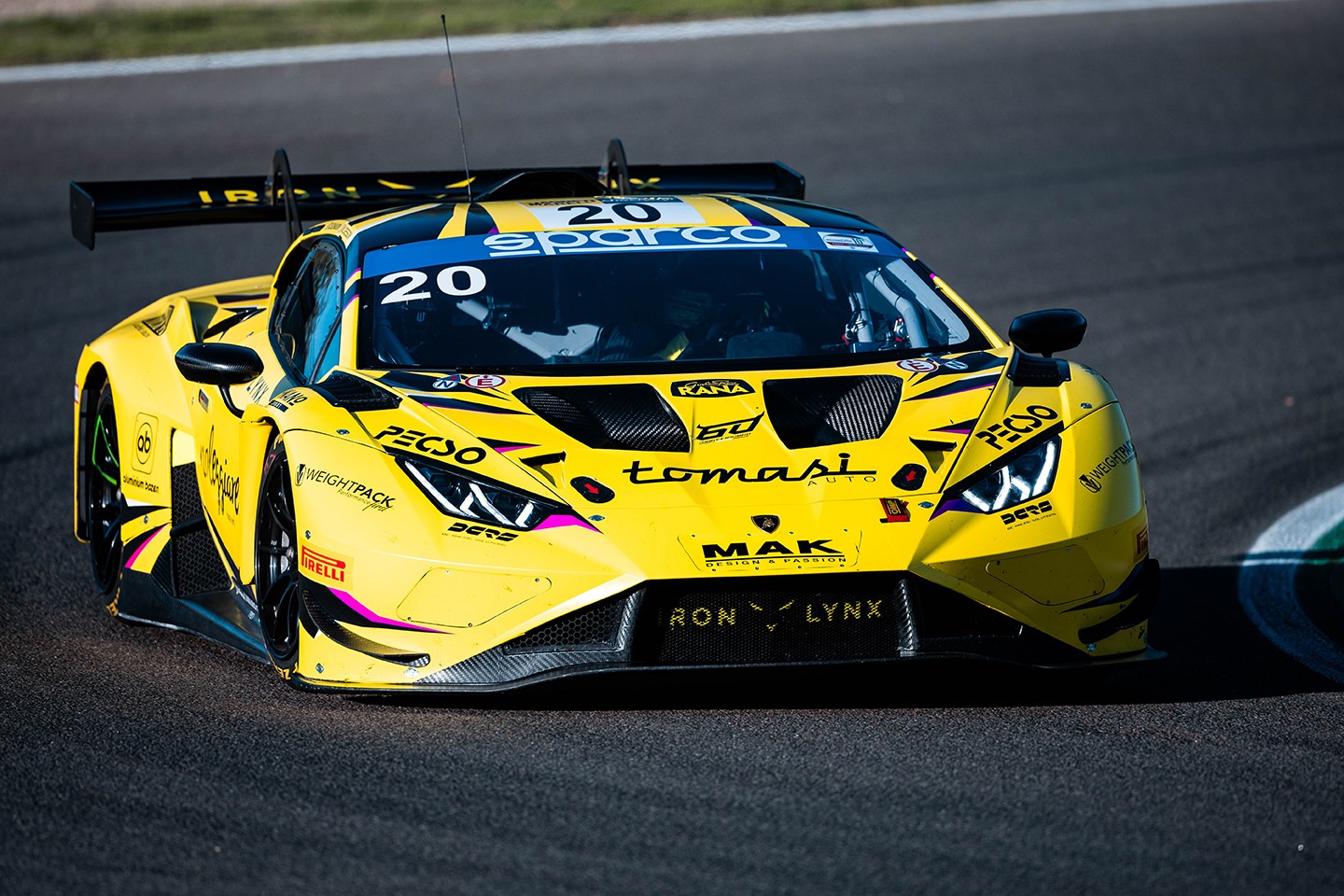 Latest news