GREAT VICTORY OF MATTEO CRESSONI AT IMOLA HOME GP!
Great race of the 37-year-old Mantuan sponsored MAK Wheels driver Matteo Cressoni and his teammate Kikko Galbiati, who achieved a sharp success in Race 2 on the "Enzo and Dino Ferrari" circuit at Imola (BO), theater of the third round of the Italian GT Sprint Championship. A victory that throw the Antonelli Motorsport Team, for which the two drivers race, in the small circle of contenders for the final success of this championship.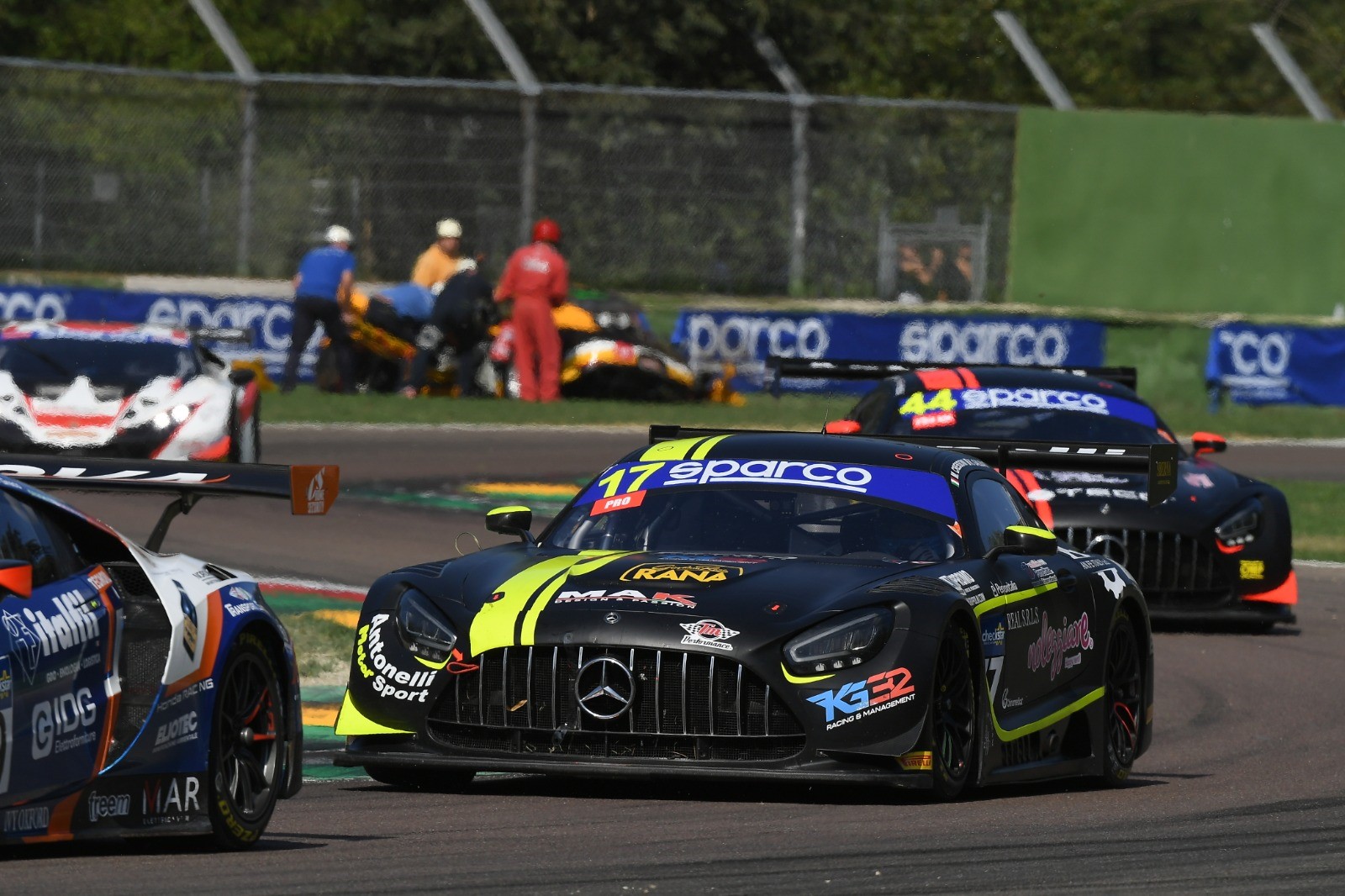 After the days dedicated to free practice and official qualifying, in which their Mercedes AMG GT3 #17 showed excellent performance, culminating in a 6th place on the starting grid of the respective heats, race 1 took place on Saturday 3 September, with the steering wheel entrusted to Kikko Galbiati. Unfortunately, the failure of the upper attachment of the right rear suspension pushed him out of the battle for the podium just 4 laps to go.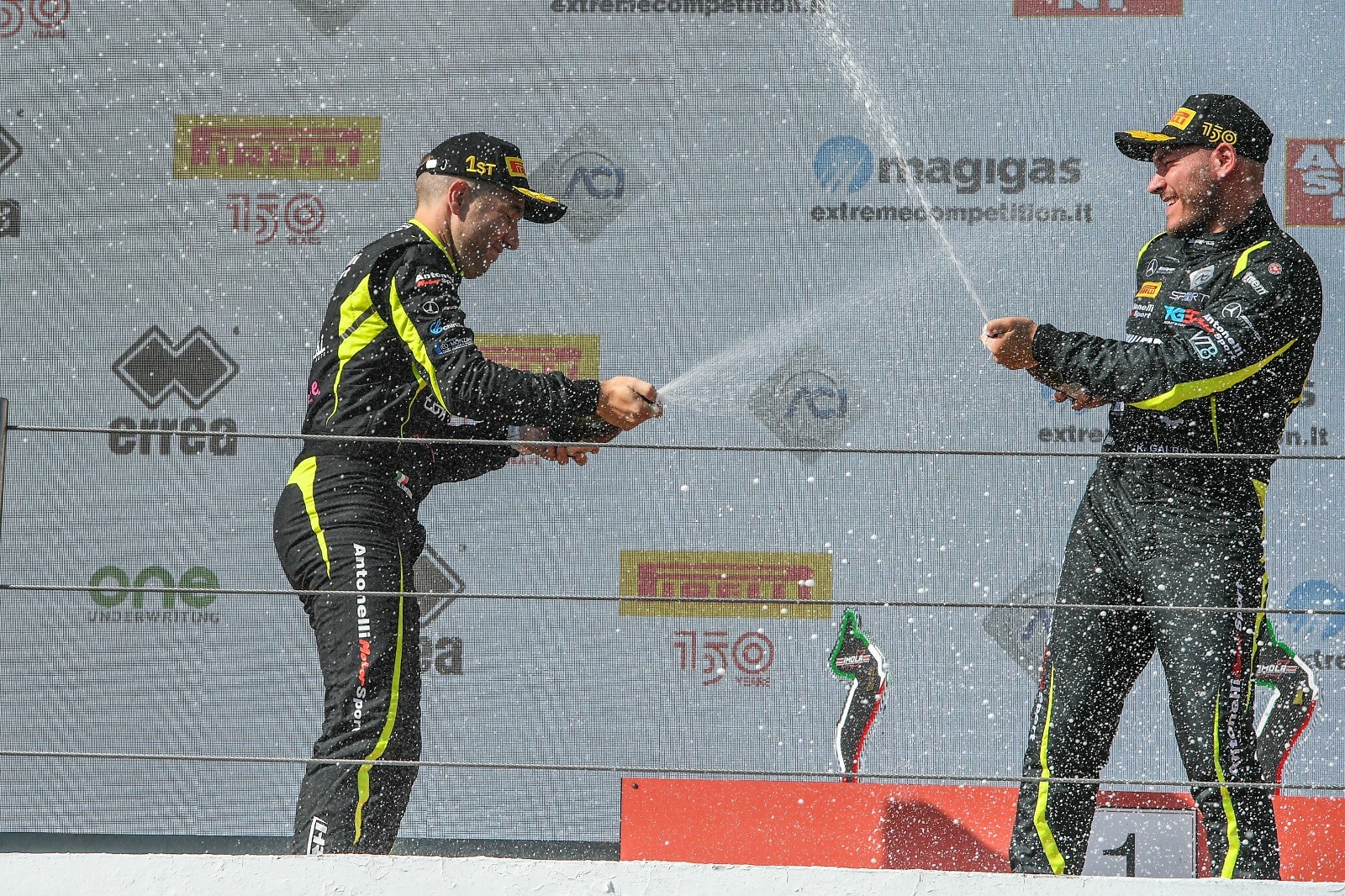 Thanks to the great night work by the mechanics of Team Antonelli Motorsport, the Mercedes AMG GT3 #17 returned to roar on Sunday on the starting grid, with Matteo Cressoni at the controls. It is the Mantuan driver himself who shares the report. "After yesterday's failure, the mechanics worked all night to reinforce the suspension, probably it was a problem with the attack resulting from the previous race at Misano, due to a contact with another competing car. Today's race went well, my first part was rather quiet due to the long safety car regime, then Kikko Galbiati got on and took revenge on bad luck, recovering some positions and winning by over a second margin on the most immediate rival, the Honda NSX #55 of Team Nova Race. Kikko is in full fight for the title, we will give our best at Mugello to grab the final victory".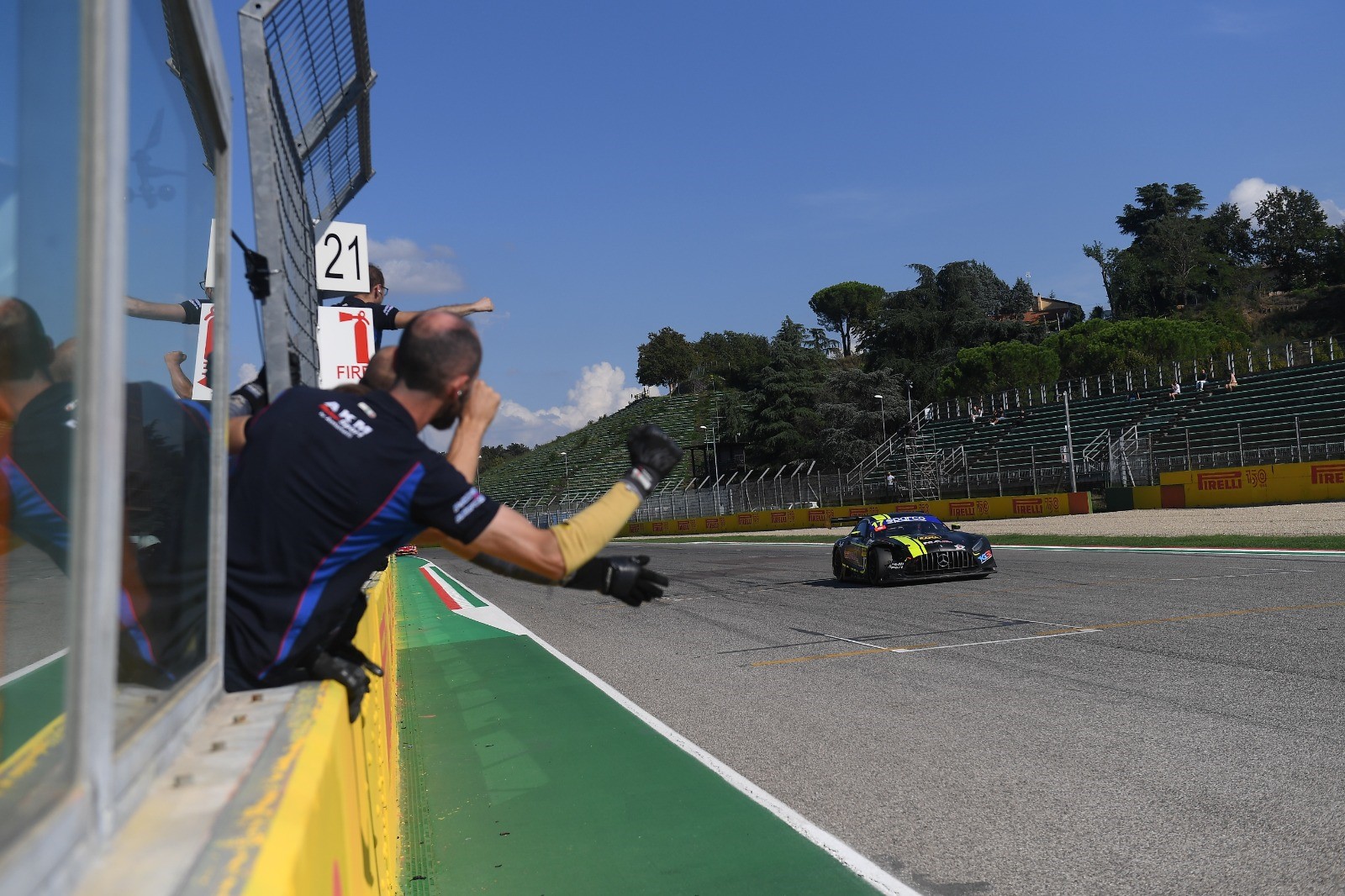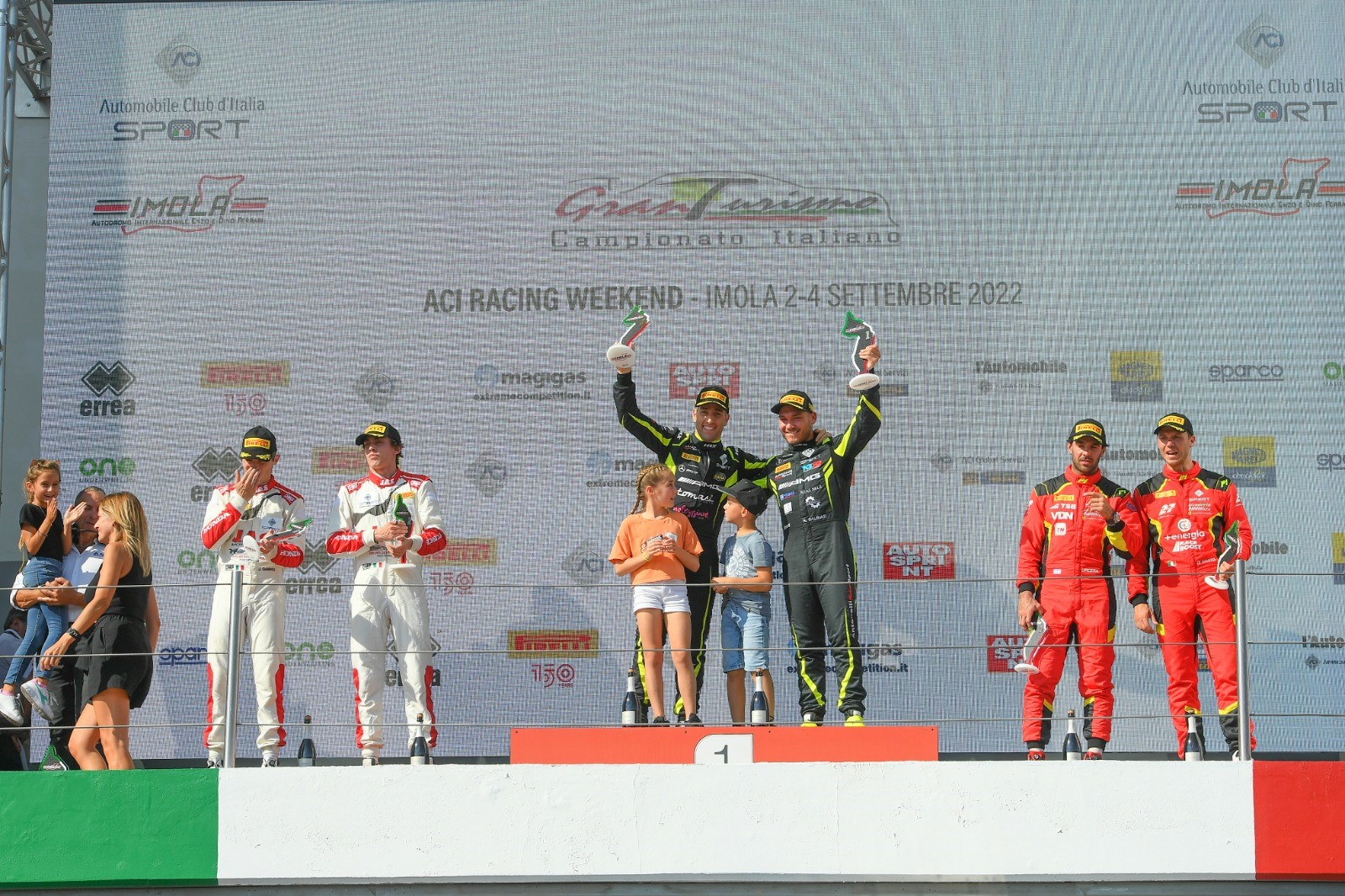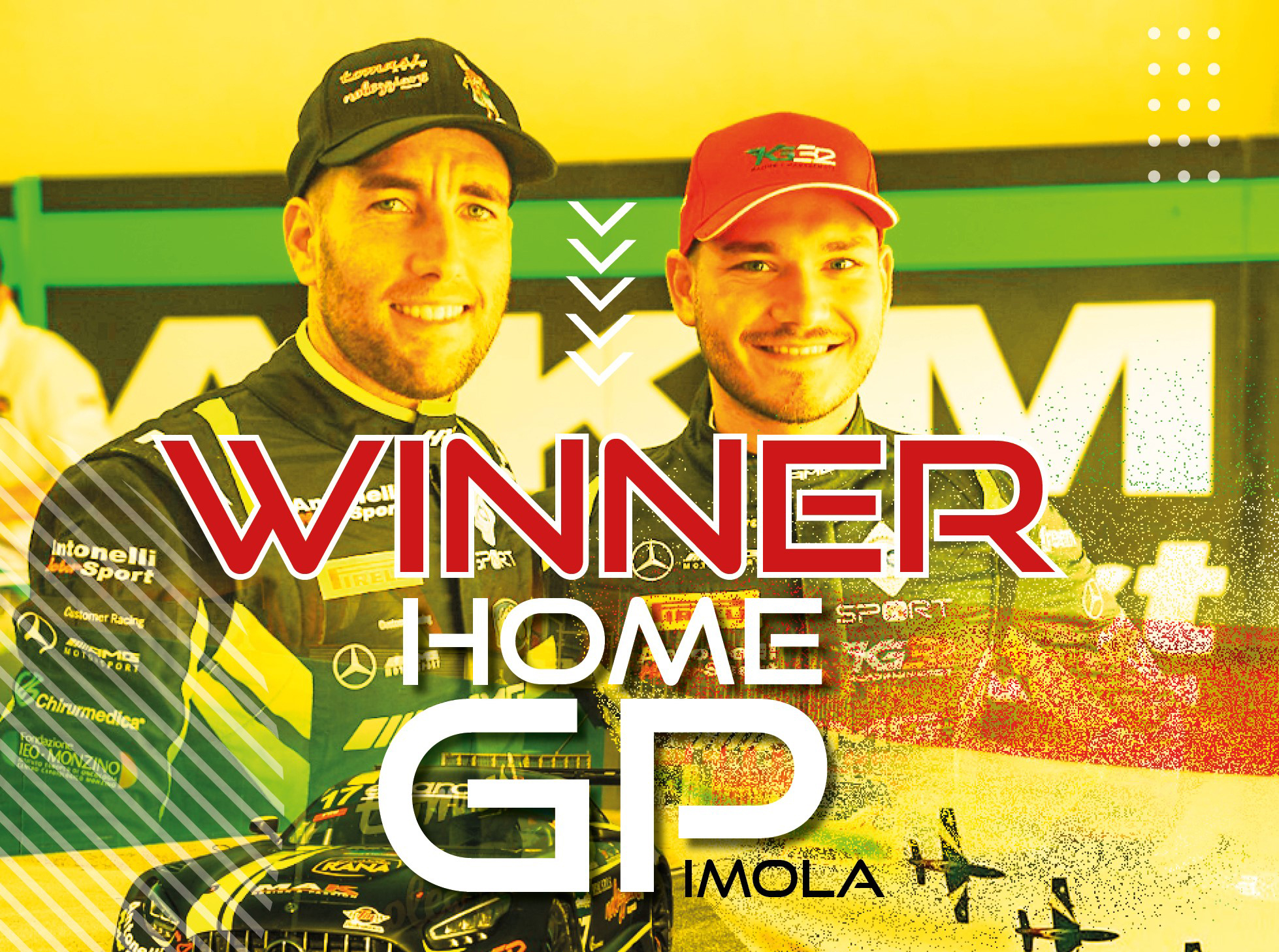 The Italian GT Sprint Championship will end on the weekend of 20-23 October on the Florentine circuit of Mugello, whereas Matteo Cressoni's motoring commitments will continue on the weekend of 11 September in the land of the Rising Sun with the 6 hours of Fuji, the penultimate round of the World Endurance Championship. 
Latest news