The 37-year-old MAK wheels sponsored driver driver from Mantua, ELMS 2021 champion, hits a prestigious success on the anthological Monza circuit, one of the fastest tracks in the European Le Mans Series championship. Team-mates Claudio Schiavoni and Davide Rigon celebrate with him on the top step of the podium, good and brave to make no mistakes, able to implement an apparently risky race strategy but which proved to be perfectly appropriate and therefore deservedly winning.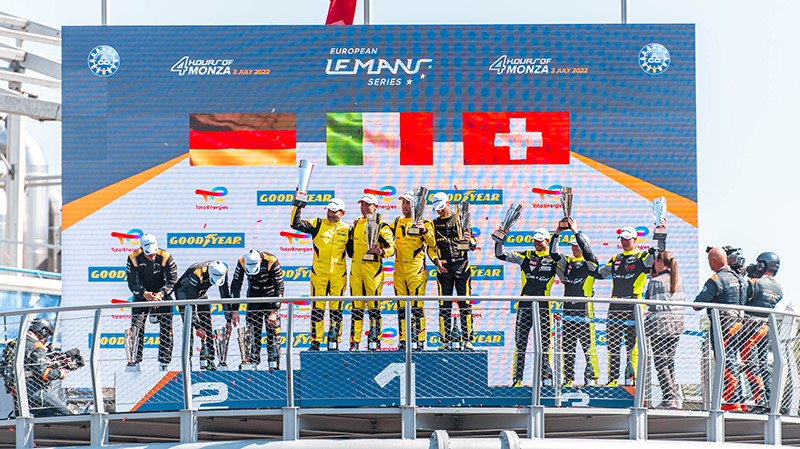 "We decided to start with Claudio Schiavoni driving the Ferrari 488 GTE Evo with new tires. When he stopped in the pits to stand in for me at the seat but we didn't change the tires, gaining 18 precious seconds " – says Matteo Cressoni – "It seemed an insane choice, on the contrary the tires held up very well, even better than the new ones. Claudio had a really great race, the best so far. He always kept a good pace for the 90 minutes of his driving workshift. The last hour was completed by Davide, crossing the finish line first, ahead of a pack of fierce contenders by a few tenths. A great joy for all of us, we really needed it for the championship classification and for the moral, we are really happy with the way we raced here."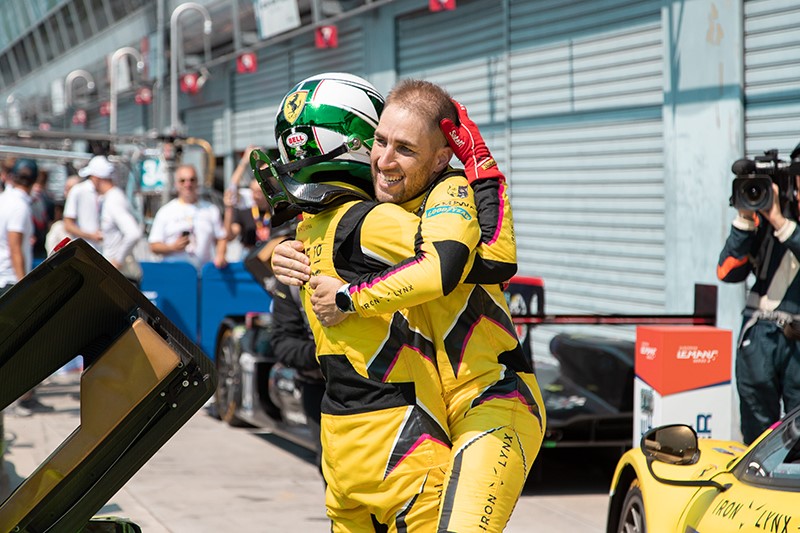 The race, held with African temperatures of +36°C which in the hottest hours brought the tarmac to almost +54°C, saw numerous interruptions due to car crashes and offtrack, with the inevitable slowdowns imposed by the "safety car" and the interruptions for cleaning the track. However, the bustle did not upset the performance of the three riders of the Iron Lynx Team, who were really good at hitting success starting from 11th position on the grid.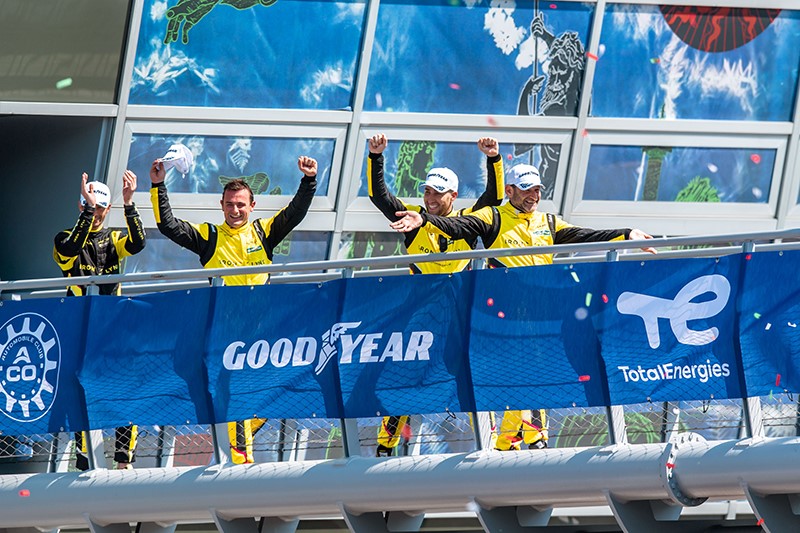 With this third round, the ELMS Championship reaches the middle of its journey and, thanks to this success, the general classification begins to become interesting for the Iron Lynx Teams, who have returned to the top positions from which they can aim to a final success. After the summer break, the fourth round of the challenge will be held on August 28 in Barcelona (E) with the namesake 4 hours. Matteo Cressoni will instead be busy next weekend again on the Monza track, this time for the World Endurance Championship (WEC). And given today's result, it's not out of place to think of an encore.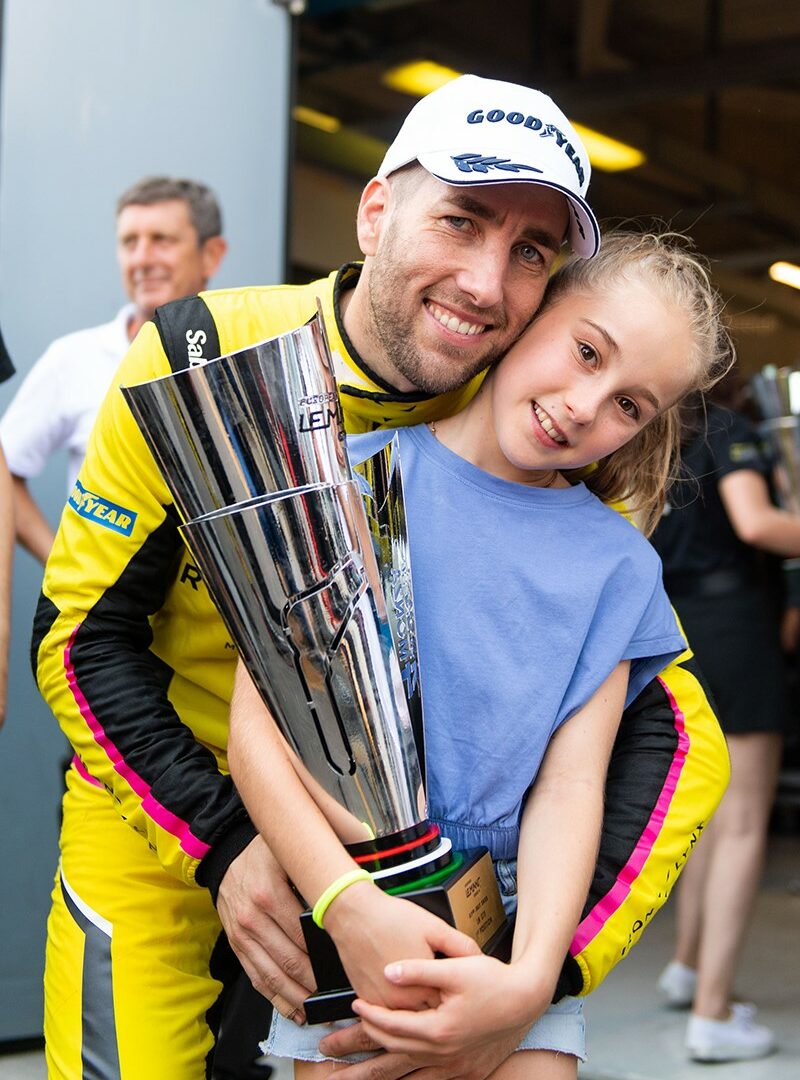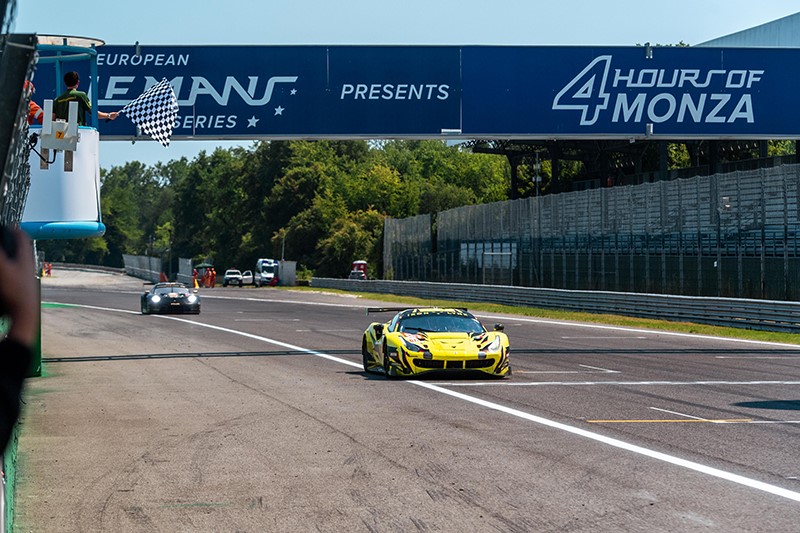 Latest news