Lewis-d
New
LEWIS D, deeper and more intriguing than its sister LEWIS, is fully positioned among the top desired choices for the most luxurious SUVs. The MAK alloy wheel dedicated to MERCEDES BENZ Drivers is available in 18", 19", 20" and 21" sizes and in black mirror and gloss black mirror ring.
Check compatibility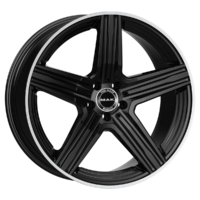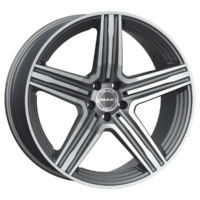 Finishing : Black Mirror
Ask for a quote
Ask for a quote
Find out if this wheel is compatible with your car and ask for a quote
Description
With a perfect balance between shapes and volumes, LEWIS D presents a simple and classic design that blends best with the style of each bodywork. LEWIS D is available in black mirror, always fine and suitable for every shade and gloss black mirror ring, a finishing that fits right into the MAK proposals for MERCEDS BENZ Drivers.
Technical specifications
Diameter

20" - 21"

Finishing

Black Mirror - Gloss Black Mirror Ring - Gun metallic mirror

Number of holes

5